So, you have come to the right place to search for advice on what to get that geek in your life for the holiday season.

Read on, because we have compiled a list of what we salivate over bought ourselves want.

I don't care if you are celebrating Hanukkah, Christmas, Kwanzaa, Festivus (for the rest of us) or Some Klingon version of the holidays this guide will help you actually get your loved ones (geeks) what they actually want this year! Yes you can make your children think you know what they like or make your husband think you took the time to see what he wants...

Some of these gadgets we have covered, some we own and some we sweat the hell out of. What do you want for the holidays? Did we miss it on our list? Hit us up in the comments kidz!


1. AnnoyATron ($9.99) - Annoy your co-workers, friends or buy 10 of them and drive some one InSanE.




2. Ninja Remote ($8.99) - Ever wanted to change the channels in a doctor's waiting office, dealership or local bar (don't try this during the super bowl!)






3. LED Magnetized Telescopic Rescue Stick ($4.99) - Truly the magic stick! Get those screws out of hard to reach places. This thing is a life saver!





4. Shower Shock Caffeinated Soap ($6.99) - Caffeinated Soap?? For the smelly slow geek in your life. Or buy this for yourself and make your showers more invigorating!


5. DNA 11 Fingerprint and DNA Art ($190+) - The hottest new art style. This product combines good taste with technology. The crazy dudes over at DNA11 take real DNA samples from you and depict them, tastefully, as art. You can have your fingerprint, lip print, or DNA sequence transcribed as art. And as art goes, the price point isn't too shabby either. Definitely one of our top 5 Geek gifts



6. Philips Skype Phone ($99.99)
We love this! No more static on our home cordless phone - worth every penny just for that!






7. HTC Dopod - ($340)
Available via import only :( . My wife got mine from eBay for around 3 bills and I am loving it! She even transfered over my data while I slept! Now that's love.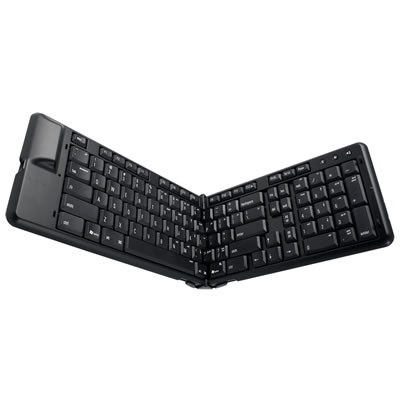 8. Matias Folding Keyboard ($59.95) - A full out folding keyboard! Awesome to the max.





9. V-moda Vibe Duo iPhone Sexy Headphones ($101) - They are what they say they are and iPhone compatible!





10. Futurama - Bender's Big Score on DVD ($19.99)
Brand new Futurama. Not to be missed for any Futurama or Simpson's Fan!






11.Samsung SCH i760 ($350)
Windows Mobile 6 touch screen slider on verizon.






12. The Samsung Juke music phone. ($100-)
Price is with a contract.





13. The Dell Sexy XPS One - ($2000+)
Dell is finally competing with the Appley looks. But it will cost you $2k+






14. The colorful dell XPS 1330 laptop. ($1299-)
or cheaper.





15. The Simpsons Video Game for PSP or WII - ($59.99)
New hi-jinx from the whole crew. I have been playing this for a week on my psp!






16. Parrot ($120)
Turn your non-bluetooth car into bluetooth heaven without wires.





17. GelaSkins ( $Varies)
Protect your laptop, phone or ipod from scratches and make it look dope at the same time. practical and looks good.




18. Sentry Safe QA0121 ($169.99 )
Protect your data from disasters storing your info on a Maxtor usb drive inside a everything proof safe.




19. De- static shocker ($9.99)
Do you or somebody you know get shocked often? Here is a cheap geeky solution from ThinkGeek. (Back ordered :( )





20. Smudge guard ($9.99)
for the graphic designer who uses a tablet. guess what it does?






21. USB Coffee warmer. ($24.99)
Maintains warmth or cold in your cubicle.




22. A WII - ($250 if you can find one!)
No self respecting geek should be without one. Pronounced Weeeeeeeee! The best Video Game Console on the market today!



23. Zboost Personal Cell Signal Booster ($169)
Zboost Boost zP extends a Cell ZoneTM for a single user in dorms, hotels, homes or offices.




24. Open It - ($10.99)
The ultimate all-in-one tool for opening packaging. Makes a perfect gift for a Geek or Admin who is constantly ordering and returning geeky electronics.
Learn more at www.wrapragecure.com

And for you procrastinators check out the The New Moxi Media Center in 2008! And what do you think we missed? Love it or hate it - let AtA and the rest of the world know in the comments below!

_TheHoHoHoAdmiN_